Wed.Dec 06, 2017
Sign up to get articles personalized to your interests!
Project Management Update brings together the best content for project management professionals from the widest variety of industry thought leaders.
More Trending
Architecture, Construction, Engineering, and ACE Conferences in 2018
Appfluence
DECEMBER 6, 2017
The ACE industry is a unique field because it consists of architects, engineers, and those in the construction industry; in other words, three separate industries that intertwine. In this rapidly evolving field, it is increasingly important to pursue further knowledge, not only about how to do your particular job better, but about what is going on in the industries in which you closely work with.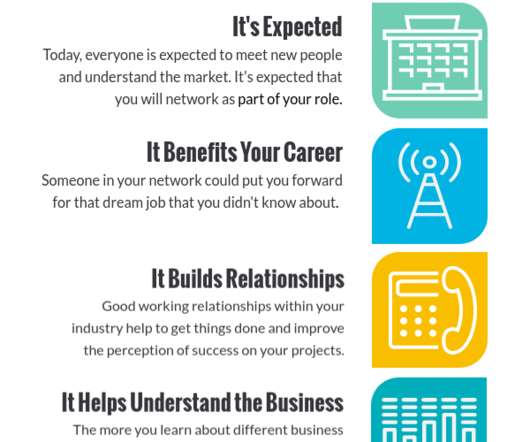 Importance of Networking
Girl's Guide to PM
DECEMBER 6, 2017
This article, Importance of Networking , first appeared on Girl's Guide to Project Management. My inbox is full of invites to webinars, breakfast seminars and afternoon presentations, and that's just from vendors.